Dr. Bob Halstead
Teaching Pastor/Elder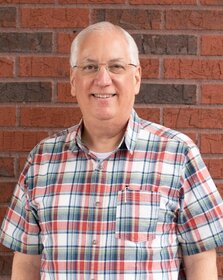 Bob has had the joy of serving Eastside Baptist Church since August 18, 2002. He has served churches in Georgia and Texas. He has a B.A.S. in Christian Ministry Degree from East Texas Baptist University in Marshall, TX. He has an M. Div. Degree from Luther Rice Seminary in Lithonia, GA, and an Honorary D. Div. Degree from Emmanuel Seminary in Kota, India.
Bob's passion is to help people grow in their relationship with the Lord. He loves Jesus and people, so he wants them to know the Lord Jesus like he does.
Bob and his wife have been married for 37 years. They have four adult children who are all married, so that makes 8 children for them. We also have 4 grandchildren and they really love spending time with them. We enjoy vacationing together as a family. His hobbies are bonsai trees and reading, especially on leadership development and discipleship.
Mike Martin
Missions Pastor/Elder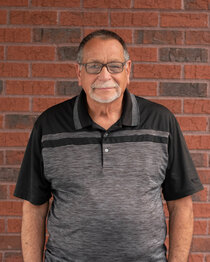 Mike has served Eastside Baptist Church for 36 years in various responsibilities as Student Director, Children's Ministry Director and since January 2009 he has served as our Missions Pastor. Mike has a passion to help and serve others for the sake of Christ!
Mike enjoys working with mission teams to prepare them for mission trips and outreach. Mike is married to Tina and has 3 children and 11 grandchildren and 1 great grandchild. He enjoys doing yard work and enjoys fishing and watching sports.
Jeff Newton
Worship Pastor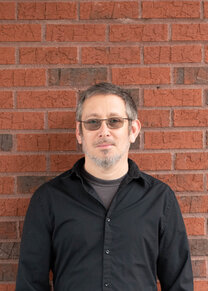 Jeff has been in church his whole life and was saved at a young age. Throughout the years, he has been involved in various ministries, such as jail outreach, Awana, Celebrate Recovery, and Tribulation Trail. Through the ministry work at Celebrate Recovery, he began leading worship about 18 years ago. Soon after, he became the worship pastor at his church and has served on staff at several other churches.
Jeff has a passion for singing praises to the Lord and to lead others in worship. He first came to Eastside as a volunteer for Tribulation Trail, which he has been a part of for over 20 years. Jeff began as the interim worship leader at Eastside in July of 2019, before coming on staff as the worship pastor in 2021.
Jeff has been married for 31 years and has 4 children. He is an IT professional and has been employed by a local hospital for the last 25 years. His interests include computers and electronics and he enjoys playing video games in his free time.
Zack Hinton
Student Pastor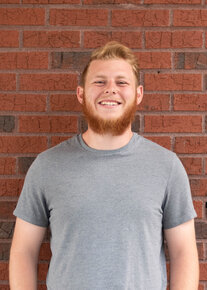 Zack Hinton grew up at Eastside. He has grown through the Student Ministry here and now he leads it, starting in August 2021. He has a passion to see students come to know Christ and then help them to become disciples of Christ.
Dreme Brown
Administrative Assistant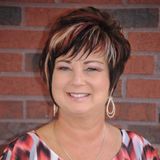 As our Church's Administrative Assistant Dreme truly has a servant's heart as she serves Christ by serving the church. Dreme has faithfully served the Staff and people of Eastside Baptist Church since February 2008.